Company Profile
CM2 Consultants Corporation headquartered in Silicon Valley is a comprehensive facilities engineering and construction management firm. Founded in 2000, by Cynthia D. Schaan.
The company was established to provide outsourcing facilities planning, design engineering, project management & design-build construction services to the advanced technological, commercial, institutional & governmental market places that have scaled back (downsized) their in house facilities department.
Our multidisciplinary staff of professional engineers, project managers and subcontractor alliances enables us to serve our diversified clients. CM2 is a full-service engineering & management firm with the technical expertise & management capability to provide single-source design-build engineering, management & construction.
These services are specifically tailored to meet the demands of fast-track design-build & the day to day facilities services requests of our clients' end-users on an as needed basis. CM2 Consultants support services are rendered on a Project-by-Project basis which allows our clients' internal facilities engineering & project management functions and staff to remain streamlined.
CM2 Attributes
Keen Execution, Performance Driven, Responsive and Relentless in satisfying our client's needs defines who we are. Absolute cost effective solutions & avoidance of change orders are always taken into full consideration by CM2 project managers & engineers.
CM2 Consultants ensure efficient site investigations, thorough project definition, high quality construction, attention to detail, timely project completion within or under budget and immediate responsive support.
CM2 assesses the end-users requirements & assembles the appropriate design and construction team. With experienced & dedicated personnel and our strategic alliances we excel in engineering, constructing & managing a project meticulously from inception to final completion. No project is too insignificant or too complex.
---
Our mission centers on a dynamic commitment to unparalleled service, excellence, integrated innovation, growth, setting industry standards & valued relationships.
We value exceeding our clients expectations, delivering on our commitments, executing intelligently, sharing knowledge, collaborating with others & creating opportunities for others.
Our vision is to be the preeminent facilities engineering & design-build construction management partner of choice serving the Global Community.
Workplace Health & Safety at CM2 Consultants Corporation is of an utmost importance. CM2 personnel are kept abreast of job site safety through our weekly tailgate safety meetings & our CM2 Safety program.
We are proactive & have an outstanding safety record in preventing workplace accidents by educating our personnel & subcontractors on the how, why, when & where accidents can occur and how to prevent job-site accidents at our clients job sites.
All management, engineers & field personnel are trained & certified through our Environmental Health & Safety alliance partner Professional Safety Training Services.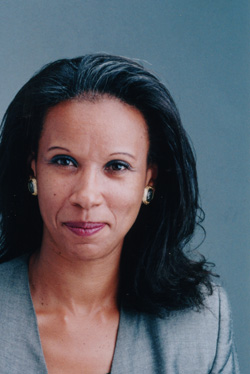 Cynthia D. Schaan is Chairman and Chief Executive Officer of CM2 Consultants Corporation. She is responsible for the company's overall growth, strategic planning, establishing corporate goals, new business development, corporate policies, procedures, safety practices & standards.
Cynthia has over 27 years of Commercial & Industrial facilities engineering, cost estimating, scheduling & delivering projects on time, controlling costs within allocated budgets for end-users, supervising contractors, project managing and coordinating all phases of construction projects.
She is licensed by the State of California as an Electrical, Mechanical & General Building Contractor. She holds a degree in Business Management & is currently working on her Barrington University - MBA Thesis.
From 1994 to 2000, Cynthia D. Schaan was CEO/President & Founder of BOS Corporation. Prior to the tech bubble bursting, Cynthia ran a $30 million dollar, 162 employee integrated Design-Build General, Electrical, & Mechanical Construction firm - signatory to the Carpenters, (IBEW) Electricians, Sheetmetal Workers, Laborers, Plumbers, Steam Refrigeration & Pipe Fitters Unions. Partial list of clients: Applied Materials, Vishay Siliconix, Read-Rite, Unisil, Applied Magnetics, Electronics for Imaging, Viking Freight, United Airlines, Hewlett Packard, University of California - Berkeley, Lockheed, Vitacom, SRI International, Performance Semiconductor, LSI Logic, Seagate & Space Systems/Loral.
From 1977 to 1994, Cynthia was a Facilities Electrical Engineer with Space Systems/Loral WDL, IBM & NASA. She also worked in the Nuclear & Industrial Power Industry with General Electric, Burns & Roe, United Engineers & Constructors and United Nuclear Industries. She studied Architectural / Structural Design & Drafting from 7th to 12th grade.
Cynthia received the National Association of Women Business Owners 1997 Entrepreneur of the Year Award. In 1998 BOS Corporation ranked #8 on the Silicon Valley's Top 100 Fastest Growing Private Companies. In 1999 she was on the Industry Council for Small Business Development Board of Directors (Member at Large). She is a current member of the Churchill Club, International Facility Management Association & Industry Council for Small Business Development.